Breaking News! GlideTrak + BIG WALK Training = New Hope For Parkinson's Sufferers
John P. shares the dramatic improvements in Gait, Posture, Balance and Freedom he is experiencing . . . after just three weeks!
John P is one of many Parkinson's sufferers to participate in the GlideTrak BIG WALK Training program. With the help of John and people like him a completely new and highly effective exercise program has been developed and is changing lives.
Now, we call on you to help, too. Your participation in the short survey below will go a long way to helping the next John P. Then, Click the "Go To Webcast" button (at the end of the survey). You will be directed to an informative webcast describing the exercise program John used to achieve his amazing results.
Discover How GlideTrak Big Walk Training Is Bringing Tears Of Joy To So Many
Many thanks to John and the San Diego Parkinson's Association for their input and support.
You can also be of enormous help by answering a few simple questions below this video. Complete the survey and you'll be redirected to a comprehensive discussion of the new emerging technologies being employed to improve the lives of those faced with Parkinson's.
Anything you share with us will be held in strict confidence.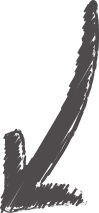 Here's what some of our clients are saying about GlideTrak BIG WALK training:
After my GlideTrak BIG WALK workouts, I feel amazing. GlideTrak gives me the ability to practice fast walking with big steps and even to run up to 8mph!
I am now walking with more confidence, better posture and with longer strides. I have significantly less stiffness and rigidity as well.

I recommend GlideTrak to anyone looking to take back control of their body from Parkinson's.
Over time, I have worked up to running 9mph, something I thought was impossible, even in my wildest dreams.
After just my 4th GlideTrak BIG WALK session, I noticed I was walking with less shuffling and better posture. My mood was better, and I had less pain and stiffness in my neck and back.
After only 3 BIG WALK sessions on GlideTrak, I started to see improvement in my walking ability.